Looking to Rent a Car? There's an App for That
Bruce | October 28, 2013
---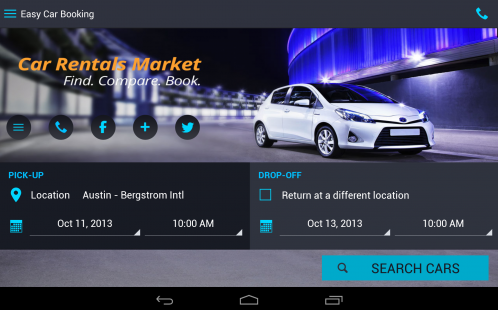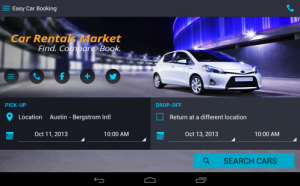 We try to make renting a car from Whitby, Pickering, Ajax or Oshawa as simple and convenient as possible. Now there's a new app to make traveling in a rented car easier than ever.
A company called Car Rentals Market recently launched a new Android app (available for download at Google Play) that allows users to find car rentals in a city of their choice and organize their car rental details using Google Calendar and other interesting tools.
Some of the features include:
• Google Calendar Integration
Marking the due date when the car rental period starts and ends will help consumers make their rentals more organized.

• The Parking Helper
Functionality, which is exclusively available on the Car Rentals Market app, helps commuters to easily identify where commuters parked their rented cars and reminds them when the parking is almost overdue.
You won't find our locations in the app (but stay tuned). However, feel free to take the best rate you can find from the major chains via that app and compare it to our rates. We think you'll like ours better.
If you're looking to rent a car in Whitby, Pickering, Ajax or Oshawa, please feel free to contact us any time.